About Us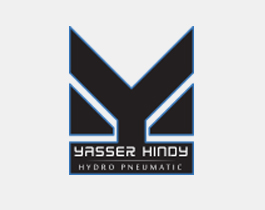 Shams group was founded in 1999 with this long experience in provide all our customer needs in all of industry fields in the pneumatic field .
Shams group divided in to three companies :
- Yarco company : for all supples of mechanical an electrical needs for all industries .
- Pneumatic city company : it's our sales team for pneumatic needs for all industries .
- Shams company: it's our company for importing and exporting .

We are all founded just for replay all your needs and considering all suggestions .
Our target is being in the first row for your services.
Our Service philosophy is built on understanding the needs of our clients, their assets and production requirements, and working side-by-side with them to deliver safe, innovative and productive outcomes.
Backed by a core group of engineers and a strong supply chain, our hydraulic pneumatic services team has the depth and capacity to respond to any situation.